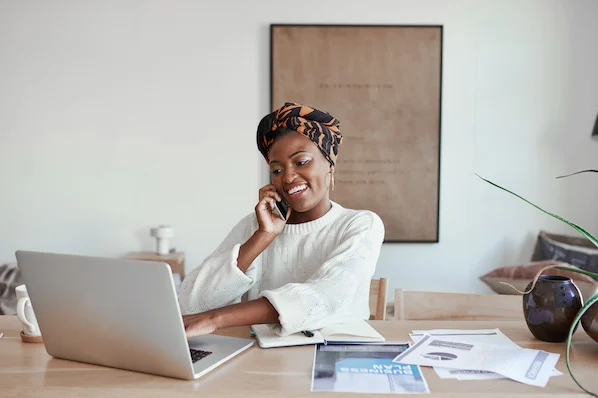 Did you know that online texting could help your business in several ways? Not only is it an efficient way to communicate with customers, but it can also help you reach a wider audience and promote your brand. Most businesses have a website these days, but not all use online texting to its full potential.
On the other hand, those that have embraced this technology enjoy a range of marketing benefits that are helping them to grow their business. Here are some of the top marketing benefits of online texting for your business:
1. Online Texting Is Fast and Convenient
With the click of a button, you can send a text message to thousands of people instantly. In addition, because text messages have a high open rate, you can be sure that many people will see your message. Best of all, online texting is an affordable marketing strategy that can fit into any budget.
2. It's A Great Way To Connect With Customers
If you want to build strong relationships with your customers, online texting is a great way to do it. It's personal, friendly, and immediate, all qualities that customers respond well to. In addition, it's a great way to stay in touch with customers and keep them updated on your latest products and services. The beauty is that customers get the information without the hassle of going to the website to check for updates because it comes straight to their phones.
It's also a great way to resolve customer service issues quickly and efficiently. By texting back and forth with a customer, you can quickly get to the root of the problem and find a solution that works for both parties. For example, unsatisfied customers can text the business to complain, and the business can quickly offer a solution or compensation for the inconvenience. The interaction builds trust and loyalty between the customer and the business, which is essential for any successful relationship.
3. It's a Cost-Effective Marketing Tool
Text messaging is one of the most cost-effective marketing tools available. It has a high reach and allows you to target your audience with laser precision. Besides, it's a very affordable way to reach out to your customers and prospects. Unlike other marketing channels, text messaging has no monthly or annual fees. A mobile device is enough to facilitate the communication process.
All you need is a bulk SMS service provider, and you're ready to text people online. For example, Slicktext is among the most affordable providers of online texting services. Therefore, online texting is the perfect solution if you're looking for a cost-effective way to reach your target audience.
4. It's a Great Way To Build Customer Loyalty
In the age of instant gratification, make sure your customers are happy. One way to do this is by quickly responding to their inquiries and questions. Online texting for your business is a great way to do this, as it allows you to converse with your customers in real-time. It can help to build customer loyalty, as they will appreciate your prompt response and be more likely to do business with you again in the future.
In addition, online texting can also help you to resolve problems quickly and efficiently. By having a direct line of communication with your customers, you can resolve issues before they have a chance to escalate. As a result, you build strong customer relationships.
5. It's Quick And Easy To Set Up
Setting up online texting for your business is easy and only takes a few minutes. You'll first need to sign up for a free trial with an online texting service. Once you've done that, you'll be able to choose a phone number for your business and start sending texts. You can customize your messages with your company branding according to the marketing requirements.
As you can see, online texting has some marketing benefits for your business. Now is the time to start if you're not using this technology to its full potential. It's a great way to supplement other marketing efforts and help you to reach a wider audience. With its many benefits, online texting is an essential tool for any business looking to grow.